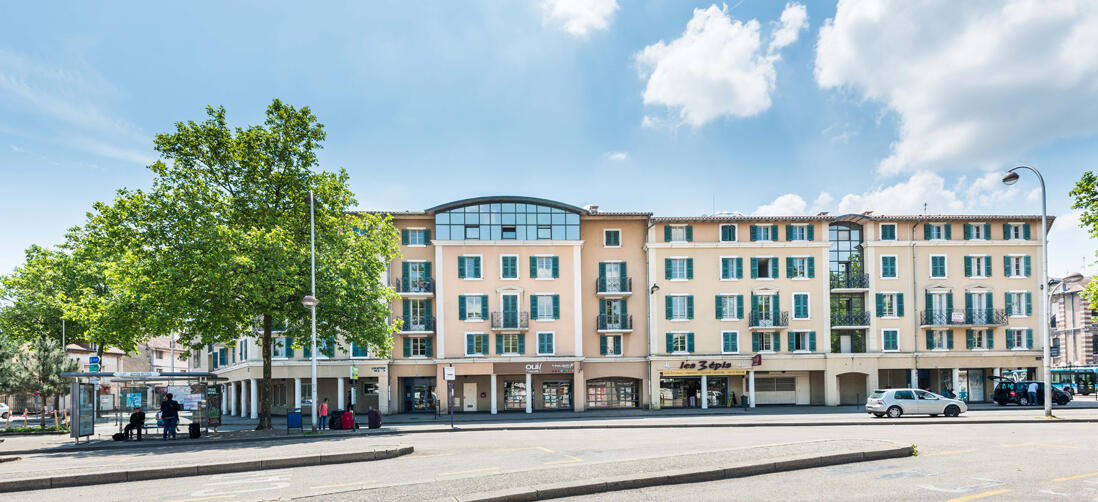 Paul Claudel Residence
Hotel residence
in Bourg-en-Bresse
This residence is located in front of the fairground, very close to public transportation and downtown shops.

The Paul Claudel student residence is located in the center of Bourg-en-Bresse, near the IUT Lyon 1, the CEUBA, the Institut De Formation en Soins Infirmiers, the Ecole Supérieure De Commerce Et D'industrie de l'ain, the IUFM and the Marie-claude Dumonceau beauty and hairdressing school.

For students or employees in short or long stays.
Rates

Rents vary depending on the location and exposure of the unit in the residence. Please inquire.