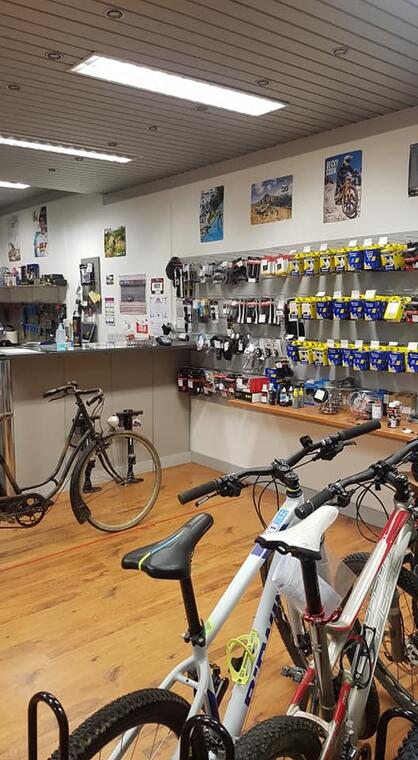 Répar'AIN Vélo
Services,
Car / motorbike / cycle / boat,
Bikes
in Montrevel-en-Bresse
Repair, revision, sale. Sale of bicycles brand KTM and E VISION
No longer offers bike rentals.

For repairs, please continue to make an appointment by phone preferably 04 74 14 81 54 or by mail at repar.ain.velo@gmail specifying your availability.
See you soon at the store in the respect of the barriers gestures.
Tuesday

8:30 AM - 12:00 PM

2:00 PM - 5:30 PM

Wednesday

8:30 AM - 12:00 PM

2:00 PM - 5:30 PM

Thursday

8:30 AM - 12:00 PM

Friday

8:30 AM - 12:00 PM

2:00 PM - 5:30 PM

Saturday

8:30 AM - 12:00 PM

2:00 PM - 4:00 PM