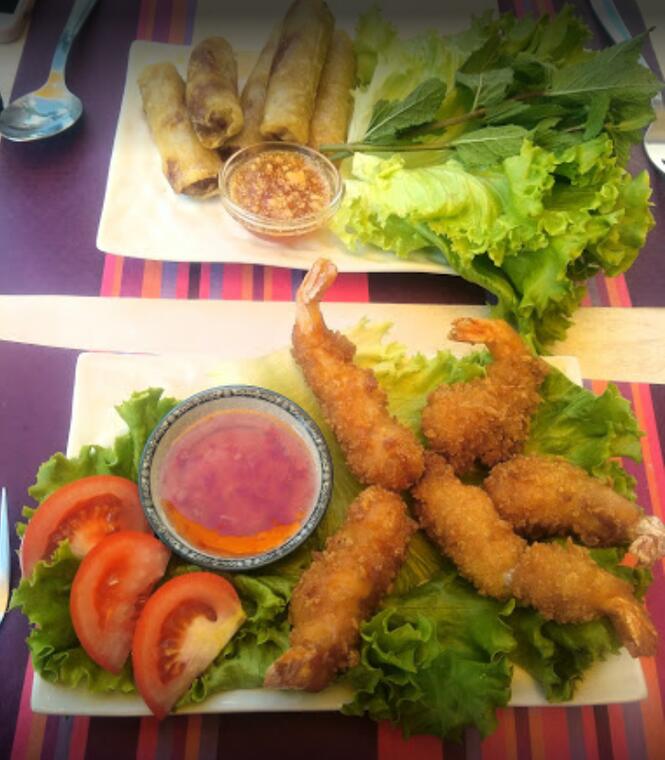 Saveurs Thaï - Sukho Thaï Bresse
Restaurant,
Asian cuisine,
Thai cuisine,
Foreign specialities
in Bourg-en-Bresse
If you want to eat a Thai meal and are looking for a restaurant to spend the evening, you are welcome! Welcome! We look forward to welcoming you with delicious food and offering you a unique experience.

Thai cuisine, diverse and traditional, will enchant you with its wide range of dishes. For example, try our popular fish dishes. Also enjoy a cup of coffee, a cold drink, a refreshing mug of beer, a nice glass of wine, a fruity cocktail, alcoholic beverages, a glass of craft beer or a hot tea when you visit us. We would be happy to welcome you for a delicious lunch or dinner in a pleasant atmosphere!
Monday

12:00 PM - 2:00 PM

7:00 PM - 11:00 PM

Tuesday

12:00 PM - 2:00 PM

7:00 PM - 11:00 PM

Wednesday

12:00 PM - 2:00 PM

7:00 PM - 11:00 PM

Thursday

12:00 PM - 2:00 PM

7:00 PM - 11:00 PM

Friday

12:00 PM - 2:00 PM

7:00 PM - 11:00 PM

Saturday

12:00 PM - 2:00 PM

7:00 PM - 11:00 PM