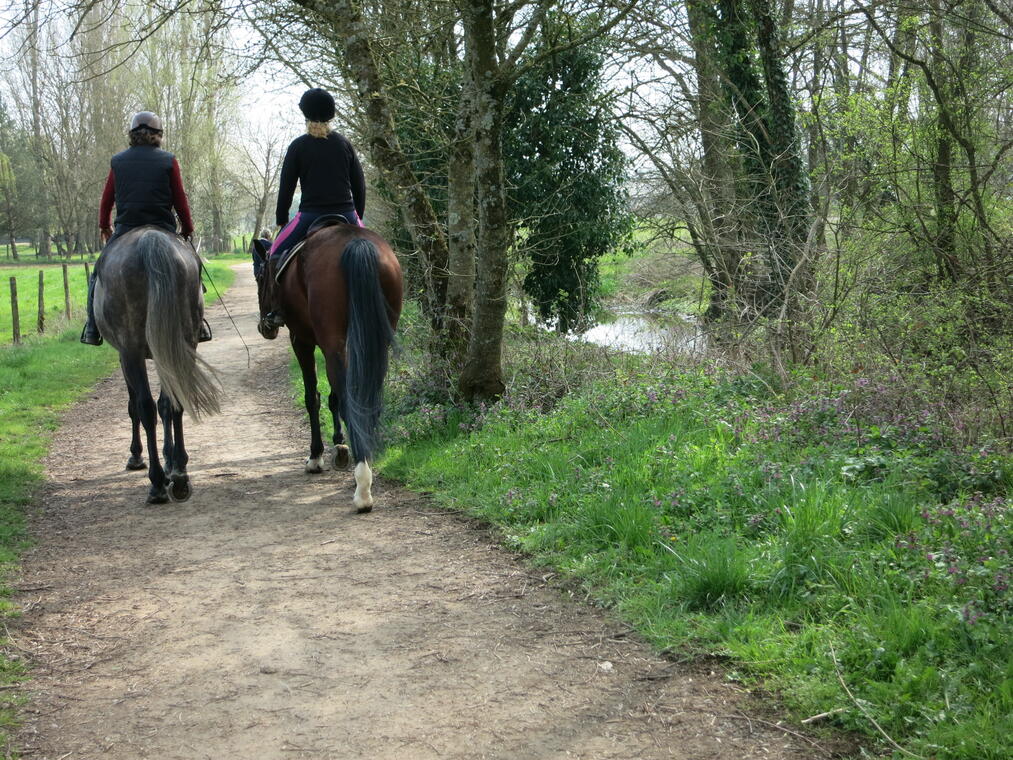 The White and the Black (south loop)
Sport,
Pedestrian sports,
Hiking itinerary
in Malafretaz
Small roads and quiet paths wind through the heart of the Bresse countryside. Along the way, fords and mills mark out the Reyssouze.

Walking tour n°11 (southern loop)
The church of Malafretaz was restored in 1766 : statue of Saint-Marc in gilded wood (VIIth or XVIIIth century) and tombstone of Alix de Châtillon (XIVth century).
WARNING : RD 28 is very busy. Crossing of the RD 975.
Departure

Malafretaz

Plain text period

All year round.

Spoken languages

Documentation

GPX / KML files allow you to export the trail of your hike to your GPS (or other navigation tool)